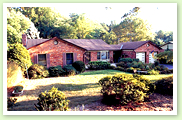 Marrieta Itom Barcelon
BSN,RN,DN,CM,PLNC
Owner/Administrator
13833 Overton Ln
Silver Spring, Maryland 20904
87 Eldrid Drive
Silver Spring, Maryland 20904
119 Shaw Avenue
Silver Spring, Maryland 20904
1717 Priscilla Drive
Silver Spring, MD 20904
Phone: 301-384-3067
Main: 202-413-2209
Fax: 240-366-6798
301-384-3344
301-622-3020
kievlan.assistedliving@gmail.com

24/7 personalized attention
Personal care: Bathing, grooming, dressing and assistance with all Activities of Daily Living (ADL's)
Maintenance of general health needs
Contact Us

To send your inquires, comments and concerns to Necitas Assisted Living, please use the form below:

Necitas Assisted Living

is a Level III Provider. We have a team of highly qualified caregivers who provide assistance with daily living activities in the safety and comfort of our lovely facility.
Because we value our residents so much, we strive to maintain the trademark of excellence that only Necitas Assisted Living can give.
Inquire about Availability Today>>